Cheap and Healthy Pregnancy Foods – by Mama Birth
Isn't this pregnancy photo gorgeous?

What do stay-at-home moms do all day? - The Deranged Housewife
Image: annetaintor.com
Sleep Training & the Generation Gap - by Amalah
Why do mothers and mothers-in-laws and grandmothers have to mess with new moms?
10 processed foods to feed your kids without feeling guilty – TheStir.com
Are you as skeptical as I am? Well, here is the list:
Boil-in-bag, parboiled, or frozen brown rice
Chicken sausages (antibiotic- and nitrate-free)
Soup and broth (low-sodium in aseptic boxes or jars)
Jarred pasta and barbecue sauce
Vacuum-packed gnocchi
Polenta rolls
Hummus
Salsa
Frozen waffles
Celeb News!
By Sarah Fitzmaurice – Daily Mail
Proud mother: Beyonce and Jay Z posted pictures of their daughter Blue Ivy to a blog they have created for her.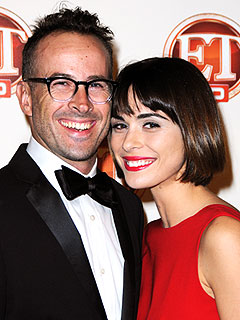 Baby No. 3 on the Way for Jason Lee – by Sarah
Isn't he so cute? And look at his wife!! What an adorable couple.
Photo by LuMar Jr./AFF

1 Trend, 3 Ways: Floral Print Pants – by Anya
My thoughts? Oh hell no. Don't do it!