Happy St. Patty's Day!
I hope you're celebrating for both of us because I'm too tired. I'm curled up on the couch watching Grey's and catching up on my reading. Here are some interesting posts worth reading. Want more? Click here to check out my other recent Sweet Links posts.
Enjoy!
I completely forgot to put Paaloma's St. Patty's Day shirt on today!! I just remembered she had one when I saw this cute photo by Jessica Alba.
And I didn't put Amelie in green today either. I am a terrible mother!
Let's get on with it…
It's a Baby, Not a Gallon Of Milk – Briobirth
Read if you're annoyed about the "due date" thing too.
Yes? YES! I know, how hard it is. For me anyway. Maybe you're perfect but it is hard for me to understand the paths people take because I just can't get over how wonderful my natural birth was compared to my unplanned, medically unnecessary c-section.
And I love this sweet pregnancy / tot photo.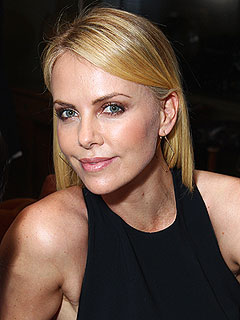 Did your child enjoy being swaddled? Neither of mine did! I sear I was doing it right.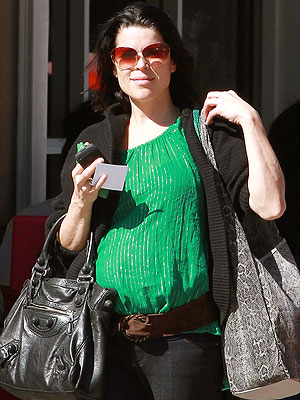 Anthony/AD/ Pacific Coast News
Neve Campbell is pregnant!
Is there such a thing as spending too much time with your kids?? How much time do they consider too much?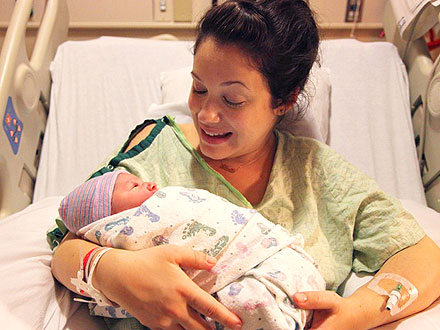 Why is it that I feel happy for this woman but am cringing at the same time? The heplock in her harm just dangling there, the hospital down, the bed…sigh. I just loved my homebirth SO much compared to my hospital birth that it just seems so unnatural to me now. I will never go back.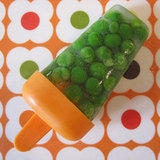 That looks interesting…
Just call them the baby catchers! I love that half of them caught their own babies!!
And WHAT'S IN YOUR MAMA PURSE? (MNShow 33) – Mama Natural Show


And I don't have school-aged kids yet but…
The U.S. Department of Agriculture said it believes beef trimmings known officially as "Lean Finely Textured Beef" are safe to eat. They said today that all food purchased for the National School Lunch Program undergoes safety testing, including the Lean Finely Textured Beef. (USDA allows up to 15 percent of a finished food item, like a hamburger or taco, to be made with the Lean Fine Textured Beef.) One way the industry says it kills harmful bacteria is by spraying ammonia gas on the meat long before it is served. Nonetheless, it announced that owing to "customer demand" it will give schools the chance to opt out of it in the next school year.