O.M.G. It is almost the weekend!

Yea, yea. I know. It isn't quite Friday yet but still. Thursday nights I can just TASTE the weekend. I might get to take a shower by myself!!!!!!!!!
Here are some posts that I found that are worth reading. Want more? Click here to check out my other recent Sweet Links posts.
Enjoy!
And how cute is my little stander? Pretty soon she'll be cruising!
~
Worldwide
Have you heard the terrible news?
So much hate. Unbelievable.
~
To get a little balance if you are also fuming and sad at the same time, see some love. More sweet kisses at Cup of Jo – How big can your wedding kiss be?
~
Have you seen the latest Mama Natural show?
NO REGRETS PARENTING (MNShow 35)
~
On to Celeb News…
Did you see this yet? She's nursing in her Ergo carrier. Love it! Go Alicia!
~
And another celeb mom in the news today breastfeeding proudly -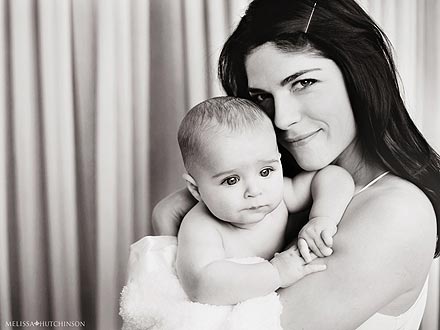 ~
And I love that she's protecting her baby. Look how cute her little feet are.
I prefer Molly's pregnancy style. What do you think?
~
She isn't "out" yet but check out that baby belly!
~
Yes, cute babies make fathers look even better.
~
Parenting Links to Consider…
And your birth story of the day…
"I AM IN LABOR"- A Birth Story Where Mama Knows Best – Mama Birth
The birth photography is just beautiful. Watch the slideshow. And the end of this mother's story is just how I feel as my little Amelie is 7 month old tomorrow.
"The pain of labor dims, but the memories sharpen, fixated in my mind. And my beautiful little thing grows too fast in my arms and time flies."