How stunning is this breastfeeding portrait by Candace Cross Photography? A mother and her newborn are side-lying in bed, nursing on white sheets with an ethereal glow resonating. I know I feel that beautiful while nursing sometimes. I love how beautiful motherhood makes us.
It also makes me think about our internal and cultural perceptions of motherhood and sexuality and how breastfeeding mingles with all of that. Or interferes, as some people suggest. There have been a few artists who play with the line that is created. Or maybe there isn't a line. Breastfeeding can be sexy. Why shouldn't it be? We can feel beautiful, comfortable in our postpartum bodies while breastfeeding and our spouses can feel attracted to us. We are nourishing the children that were created by an act of love and attraction. Breastfeeding is love. Also, it sure doesn't hurt that our culture finds full breasts attractive and breastfeeding certainly helps boost those curves!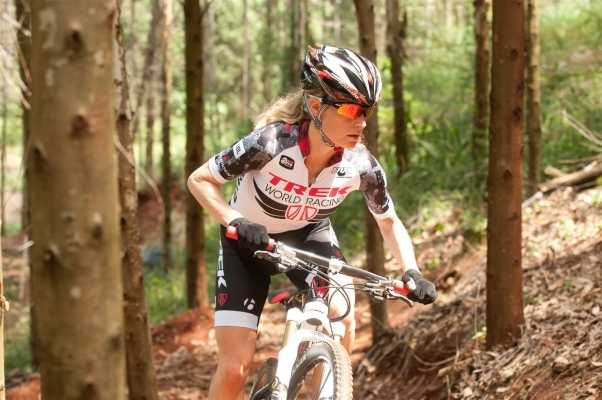 And of course, it doesn't hurt that this mother looks like a swimsuit model. Who is she anyway? The mother is a professional mountain bike racer, Willow Rockwell, who won two Bronze Medals at the Mountain bike World Championships and silver at the World Cup in 2010.
Another thing that comes to mind after finding out that the mother is a world-class athlete, are the 2012 Olympic posters. You know the ones. Each poster features a nearly naked Olympian, hips, breasts, tush tilted, allowing the audience to consume her as a sex object instead of showing off her athletic ability. How does this photo make me feel in relation to those posters because this woman is also an athlete? Well, this portrait is highlighting her motherhood, not her sex appeal or her athletic ability. She is clearly proud of this new phase of her life, proud to breastfeed. I wouldn't doubt that this portrait will bring her tears of joy from remembering the memories later in life, of her newborn being so tiny and that special bond and connection created by breastfeeding.
What do you think of this portrait?
Related
Breastfeeding photography
Want to subscribe? Click here. Or follow me on my facebook page, Paa.la